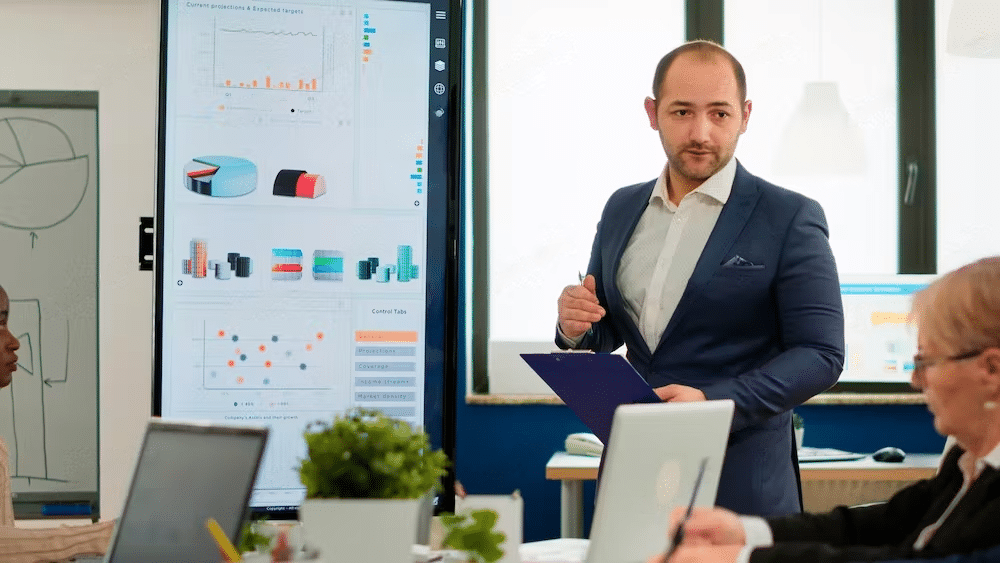 Sales training is a crucial part of any business. It helps to develop the skills and techniques that are needed in order to sell your products successfully.
There are many benefits to having a well-trained sales team, including increased revenue, higher customer satisfaction ratings, and excellent customer retention rates.
Sales training programs can be costly, but they can also be very beneficial for your company if you do them right! Check out below to learn how to improve sales training.
Sales training is the act of preparing sales personnel to sell goods or services. It can be done in a formal classroom setting, but it most often takes place on the job. The sales training process is designed to make employees more effective in their jobs by teaching them how to handle objections, close sales and overcome any other obstacles that might get in the way of making a sale.
Sales training can be broken down into two categories: general and specific. General sales training covers topics like customer service, negotiation skills and closing techniques, while specific sales training may focus on one type of product or service a company sells.
Salespeople are often required to take some form of continuing education classes as well as participate in regular meetings with their managers or supervisors for ongoing feedback and support.
Why Invest In Sales Training?
Investing in sales training is beneficial for any company, whether they are just starting or have been established for years. Sales training will help an organisation grow and develop by ensuring that the sales reps are knowledgeable about how to sell and what is needed for success.
Some of the most important reasons to invest in sales training include the following:
Boost Productivity

: Sales professionals who are appropriately trained are more productive than those who are not. They can complete more tasks in less time and achieve better results.

Better Customer Service Levels

: A well-trained sales team can provide superior customer service by answering questions accurately and efficiently, dealing with complaints promptly, and following up with customers after they buy products or services.

Stronger Relationships with Clients

: When a company invests in sales training, it shows its commitment to building long-term customer relationships.

Reduced Employee Turnover

: Salespeople who are trained well typically enjoy better job satisfaction and are less likely to leave their companies.

Improved Sales Performance

: Since the company's sales team would be knowledgeable and competent, this may result in improved sales performance, which in turn could result in more profits, strengthening the company's financial base.
Techniques for an Improved and Effective Sales Training Program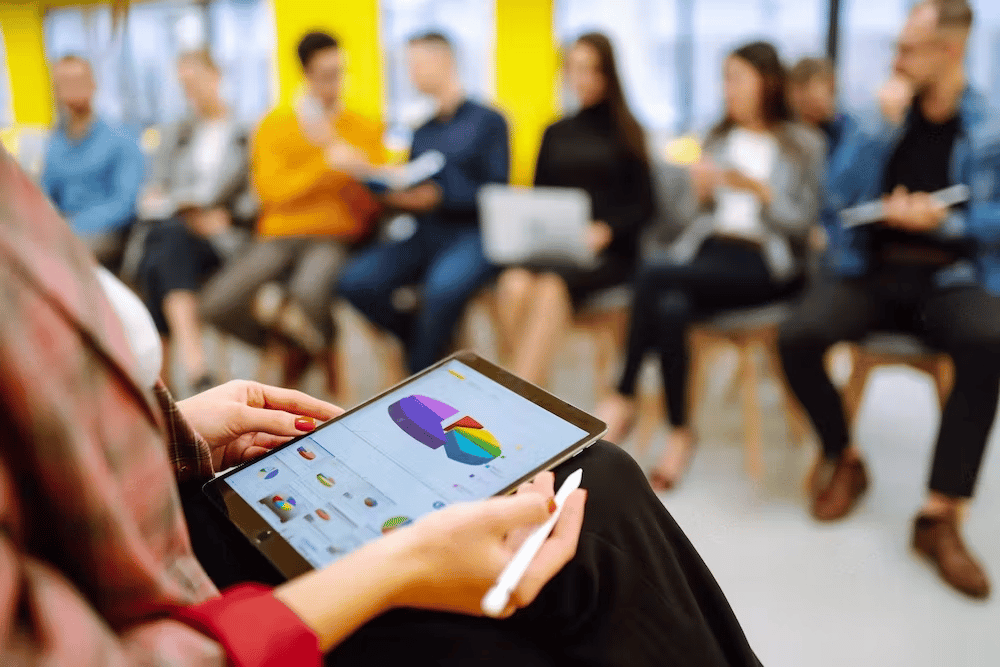 1. Customised and Integrated Sales Training Curriculum
Sales training can be tailored to a company's specific needs and integrated into the overall business strategy. This can improve sales productivity and, ultimately, company profits. A customised and integrated sales training curriculum can help achieve these goals.
The integrated approach allows for complete coverage of all steps in the sales cycle, which helps increase success rates in generating leads and selling products or services. In addition, customised sales training can be tailored to meet specific company needs and goals. This includes tailoring content to reflect specific industry sectors or businesses, as well as individual employees' skills and strengths.
Integrated sales training curriculums also offer numerous benefits over traditional training programmes. For example, they are often more effective due to their integrated nature, which helps sales reps learn how to effectively use multiple channels (face-to-face, online, etc.) when selling products or services.
2. Providing multiple learning options
A lot of companies are now providing multiple learning options to their sales reps. This is because they understand that different people learn in different ways, and in order for their employees to be successful, they need to find out what the best way is for them.
Adding online training to an organisation's learning options can provide employees with the opportunity to improve their sales skills. Online courses are accessible anytime, anywhere, and can be tailored to meet the specific needs of individual employees.
This type of training benefits both the trainer and the trainee because it allows for one-on-one interaction between the two that cannot be replicated in an online setting. In addition, employees who cannot attend in-field training sessions can still learn the skills they need through an online course.
This will also help companies save money because they don't have to pay for in-field courses or send employees out of the office for the day.
In-field or in-person training
Companies can provide in-field training as one of their learning options. It is a more immersive and practical way to learn than just sitting through a lecture, which may provide a better understanding of the company's products or services.
This type of training can help employees be more interactive with their trainees and ensure they are not wasting time on skill sets that they don't have and instead focus on what they are best at – creativity and emotions. Additionally, it provides learners with the opportunity to experience what they learn in real life.
3. Keep it short with micro-learning
Keeping the sales training short can help improve the company's sales training and make it more efficient. It should be short, focused lessons that are designed to slowly but properly improve the skills of your employees.
Micro-learning is a learning technique that uses short and quick lessons to teach learners. It is an effective way of training because it is easy to track progress and gives high success rates. With micro-learning, the learners are able to digest information in small chunks and learn at their own pace. This is a better learning method for some people, as it is more interactive and engaging.
Sales training is a great way to improve the company's sales. But it can be challenging to keep it interesting for all employees.
In order to keep the sales training engaging, companies should start by figuring out what type of content motivates their employees. Some things that might work are:
Sharing success stories from other employees.

Showing how the new skills will help them in their day-to-day job.

Giving them a chance to practice these skills with a mentor or coach.
This way, the trainees are motivated to participate in the training and enjoy it more.
5. Develop a sales strategy in conjunction with sales skills training
A sales strategy is a plan that outlines the steps that are needed to dramatically improve sales. Developing a sales strategy in conjunction with the company's sales skills training can help improve the process.
Sales skills training is used to help employees learn how to sell more effectively and efficiently, but it doesn't work as well when it's not combined with a strategic approach. Sales managers need to consider what kind of skills their employees have and develop a strategy that will be compatible with those skills.
The first step in developing a successful company-wide strategy is identifying the goals of your company and what they want to accomplish. For example, do they want to increase their customer base or improve their customer service? Once the goals are identified, then you can develop strategies in accordance with the employees' skills that will help them reach their goals.
6. Scripts should be provided
Companies often provide scripts to their employees to help them improve their sales skills. Using scripts is an effective way to present and deliver the company's message and train their employees.
The script can be used as a guideline for the trainer, and it can also be used as a reference for the trainee. In addition, these scripts can be used as templates for future conversations, or they can be used as guides for how to handle different scenarios.
7. Invest in the right tools for your sales team
Companies often provide scripts to their employees to help them improve their sales skills. Using scripts is an effective way to present and deliver the company's message and train their employees.
The script can be used as a guideline for the trainer, and it can also be used as a reference for the trainee. In addition, these scripts can be used as templates for future conversations, or they can be used as guides for how to handle different scenarios.
Companies should invest in CRM training because it can help improve sales training. Customer relationship management (CRM) software assists businesses in monitoring, controlling, and evaluating their customer interactions. It also helps them to build stronger relationships with their customers.
Some of the benefits of CRM are:
It helps the company to understand what their customers want and how they want it.

It provides insights into the buying habits of the customers so that the company can better serve them.

It allows companies to see who are their best customers and who are not.

It provides a platform for team members to collaborate with each other, share information and work together on projects.
9. Monitoring and tracking progress
Sales training is a process that has to be monitored and tracked. It is the only way to know how well it is working, how long it takes for the trainee to understand and apply the skills learned, and whether or not the trainee will actually use what they learned.
Sales managers should be aware that monitoring and tracking progress will help not only with their current employees but also with future hires since it will allow them to see which qualities are necessary for a successful candidate in this field.
10. Consider recruiting outside sales professionals as coaches
The outside sales professional, as a coach, can help improve your company's training program by providing insights and feedback on how to sell more effectively, improving your product knowledge, and increasing your productivity.
One of the reasons why companies are looking for these professionals is because they can provide a more engaging and personalised way of instruction for the sales trainees to learn more.
11. Acknowledge and reward achievements
When salespeople are rewarded with recognition and acknowledgement for their achievements, they feel more motivated to continue working hard. Also, by doing this, companies can show appreciation for what employees do, which will lead them to work harder and improve their skills.
There are many different ways to acknowledge and reward achievements in the workplace. Some companies use the method of monthly or quarterly bonuses, while others use a system of cash rewards or promotions.
When it comes to sales training, companies should be mindful of what they're rewarding and how they're doing it. Recognition and acknowledgement can have different meanings depending on the company culture.
12. Regular coaching sessions should be scheduled
Many companies are turning to scheduled regular coaching sessions to help improve their sales training. These sessions are done by a coach who has specific expertise in sales training and can provide a more personalised approach to the topic.
Scheduled regular coaching sessions allow for a more tailored and personal approach to training, which can lead to increased engagement, higher satisfaction levels, and lower rates of turnover among employees.
A recent study found that employees who participate in scheduled regular coaching sessions are more likely to be engaged at work, have better relationships with their colleagues, and feel more satisfied with their work.
13. Be attentive to feedback
Listening to feedback can help improve the company's sales training. It is essential for companies to pay attention to the feedback they receive from their sales team, other employees, customers and clients.
The most important thing about listening to feedback is that it is not a one-time activity. Companies should always be open for suggestions and ideas which can help them improve their services or products.
Companies that listen to the feedback they get are able to improve their services or products through continuous improvement.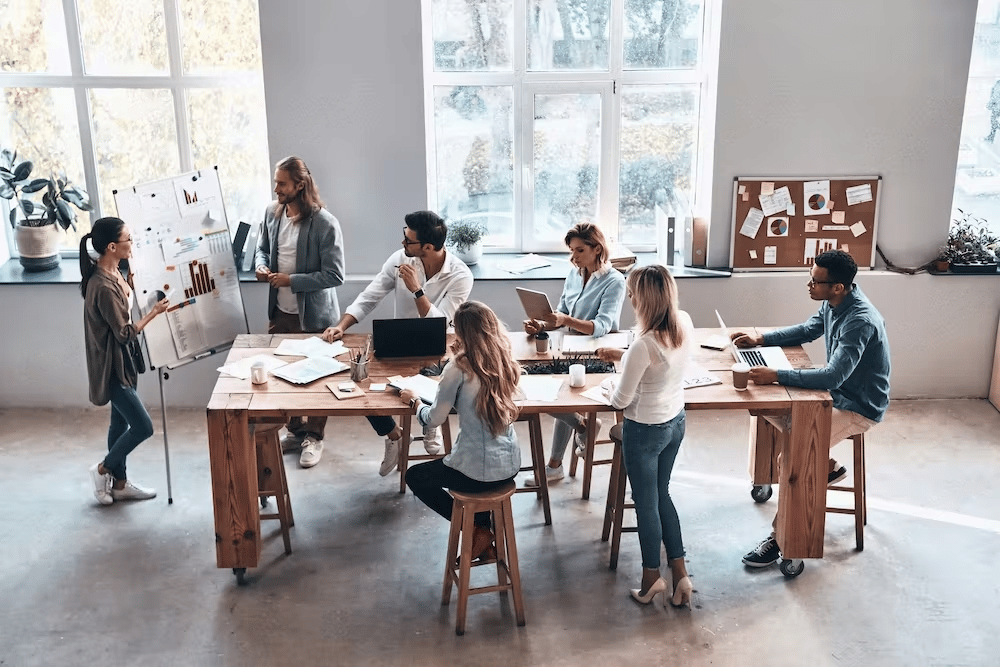 Sales training is not just about learning the techniques to be a better salesperson. It is about understanding the psychology of sales, listening skills, and how to handle objections.
Improving your sales training is necessary for the following reasons:
It can help people improve their sales skills.

It can help people understand the goal of a sale.

It can provide helpful information about how to close a sale.

It can teach people what to do when not making sales.

It provides information on how to deal with objections.

This can lead to better customer retention and increased sales.

It can provide a systematic approach to selling that can be adapted as needed.
Sales training is one of the best ways to improve sales. Sales training should be taken as a continuous process and not a one-time event.
Why is product knowledge necessary for increasing sales?
It is essential to have product knowledge when selling. Your ability to accurately and persuasively present your products' benefits depends on your knowledge of their features. Passionate salespeople eager to share their products' benefits with customers are more likely to succeed in their sales efforts.
Who are product trainers?
In the context of product training, product trainers help improve the performance of individuals and organisations in order to achieve the desired outcomes related to a specific product. Their duties include identifying training needs, developing annual training programs, and creating instructional materials.
What makes good sales training?
Developing solutions to a problem through brainstorming, sharing experiences and discussing options are all excellent approaches to good sales training. Situational exercises and role-playing significantly enhance team learning and connection.
How can you become a more effective salesperson?
For a career in sales, there are five essential skills to be an effective, engaging salesperson. The first is maintaining a positive attitude with confidence. Secondly, resilience is necessary for effective communication. The third component is active listening in order to get a better understanding of the customer's needs. For a selling personality, the fourth is to build rapport. As a final point, the entrepreneurial spirit is essential for continuous self-improvement.