Brilliant Ways To Shorten Your B2B Sales Cycle
Successful businesses take pride in their products and services. However, the B2B sales process can be time-consuming and frustrating. You must adopt an efficient and effective process to shorten your sales cycle. Here are the tips to help shorten your B2B sales cycle:
First on the list is to plan each conversation. Planning each conversation in advance to shorten your B2B sales process is better. This will make the process easier and faster. Having a clear agenda for each conversation is also important to ensure your topics are covered. By having effective conversations, you can improve your business's chances of success.
Automate Repetitive Tasks
Automating repetitive tasks can make your business sales cycle shorter. By automating the tasks, you can shorten the time it takes to complete your sales strategy and focus on more important tasks.
For example, you can automate the order entry process by using a computer program. This will save you time and energy when completing orders. Additionally, you can update your potential customer on their order status by automating email notifications.
Automating these processes can shorten sales cycles and increase efficiency.
Understand And Follow The Sales Process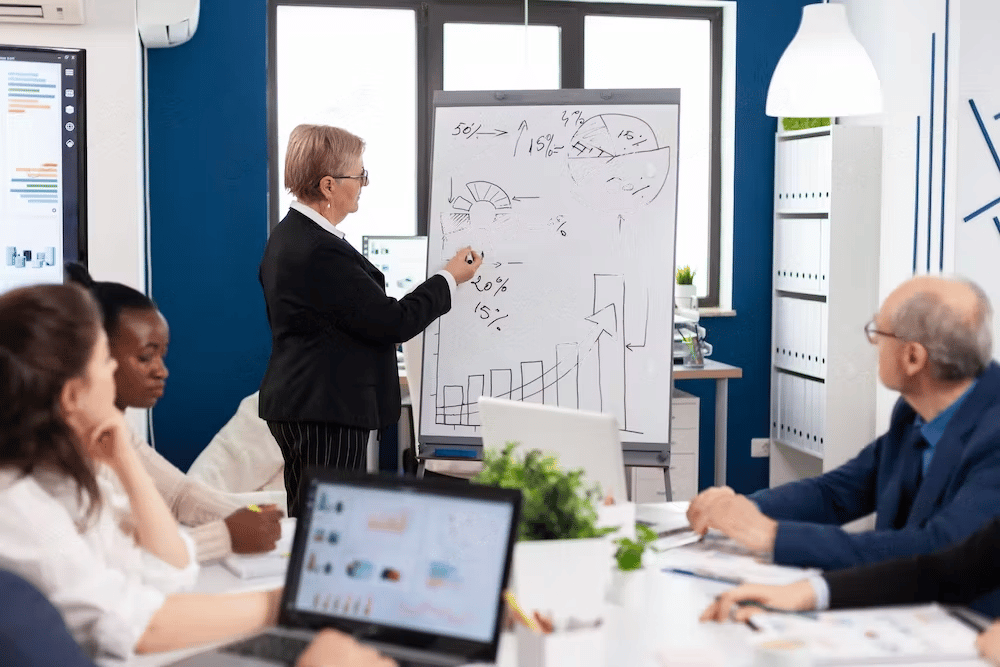 The sales process starts with preparation and includes understanding your potential customer's needs and wants. This can be done through market research and surveys or interviews. Once you know what your customers want, it's time to create value for them with products or services that they will want to buy.
After creating these products or services, it's time to put them into demand using content marketing efforts such as advertising and social media. Next is the selling stage, which is where you make deals with potential buyers and sign contracts.
Set An Agreed-Upon Goal For Each Sales Call
When meeting with potential customers, having a clear and agreed-upon goal for each call is important. By setting realistic goals, you can shorten your B2B sales cycle. This will allow you to focus on product innovation, customer service, and growth.
By setting achievable goals, you can minimise the risk of unfulfilled promises and maximise the likelihood of finding a customer that is a good fit for your business. Sales calls become much more successful when you have realistic expectations and agree on a common outcome.
If you want to achieve achievable goalsB2B sales efforts, try setting agreed-upon goals as part of your initial conversation.
Focus On Your Highest-Performing Channels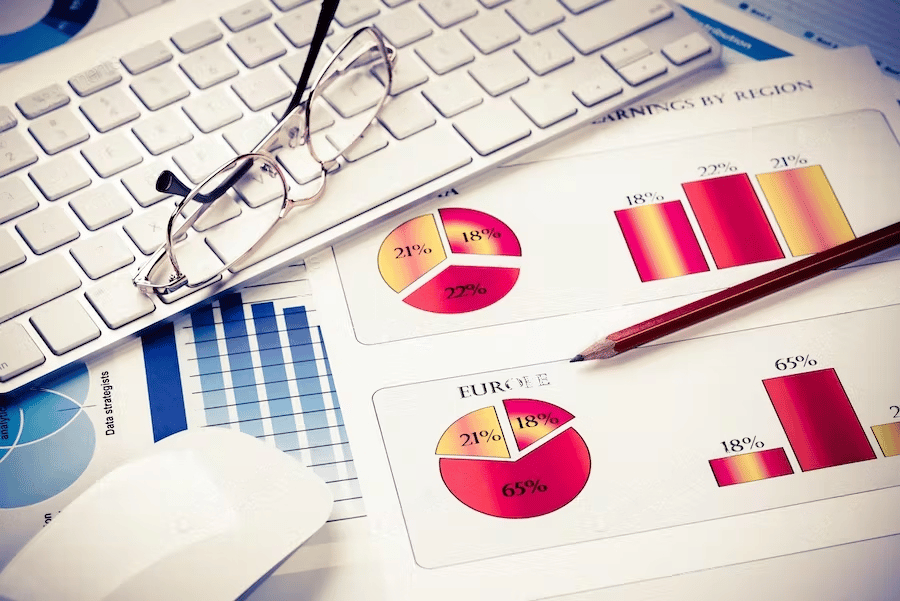 The business world is ever-changing, and so is how sales strategy is conducted. To stay ahead of the competition, focusing on your highest-performing channels is important. By focusing on these channels, you can shorten your business sales cycle by cutting out unnecessary steps and reducing the time it takes to close deals.
One way to do this is through direct marketing automation. By targeting specific individuals or businesses, you can reach a larger audience and drive more leads through traditional marketing automation channels like print ads, social media, and email campaigns.
Additionally, online or email marketing can be an effective tool for reaching potential customers. By providing valuable information and advice in easy-to-read materials, you can engage potential buyers on a personal level and increase engagement rates.
Handling objections early in your business cycle will shorten your sales and save you time and money. Objections can be detected early in sales, leading to a more efficient sale. Also, keeping a list of objections allows you to address them quickly when they occur.
Leverage Marketing Content
Leverage inbound marketing content to help buyers make more informed decisions and purchase products from you faster. By using information pulled from social media, forums, and other channels, you can help buyers make the best decisions for their businesses.
One great way to leverage your inbound marketing efforts content is by creating a blog post about the product or service. This will give potential customers a closer look at what you offer and allow you to chat with potential customers on a personal level.
Another option is using e-mail campaigns. You can keep potential customers engaged and focused on buying from you by sending out automated messages. This will encourage them to visit your website again in the future and might even lead them to consider buying from you.
Be Efficient And Persistent
Lastly, be efficient and persistent. Efficiency is key when it comes to sales. The shorter your sales cycle, the better. You can focus on selling your product and building relationships with buyers by having a short sales cycle.
This will help you save time and energy, which will go into more important things, such as developing new products or expanding your customer base. It's important to be persistent in your efforts to make sure that your sales cycle is as short as possible so that you can get the most out of every sale.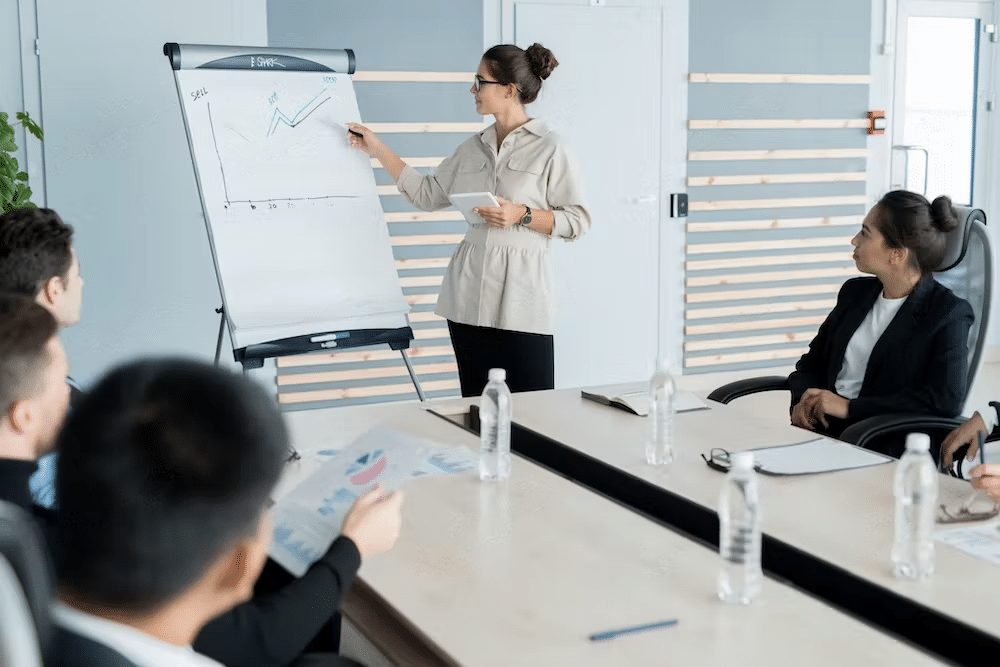 Shortening the b2b sales cycle is important for companies who want to grow their market share. By reducing the time it takes to complete a purchase, you can make more money while keeping your customers happy. Here are a few tips to help make the process shorter:
If you know what your customer needs, you can shorten the sales cycle by customising your offer based on that information. For example, if you're selling a product that requires an in-person meeting, lower the price so that customers can take advantage of that instead of waiting for a long period.
Was this article helpful? Let us know in the comments.
What is the fastest way to close a B2B company's sales?
B2B sales may vary depending on the company and its specific needs. However, some tips on how to close more sales in a shorter time frame include using effective advertising, networking with potential customers and partners, and building relationships with key decision-makers.
What does it mean to shorten the sales cycle?
Shortening the sales cycle allows businesses to avoid costly marketing and distribution efforts, resulting in a higher bottom line. Additionally, shorter sales cycles make buying your product easier, leading to increased customer loyalty and repeat business.
Aside from reducing costs, shortened sales cycles also increase company morale because employees are more focused on completing tasks quickly and efficiently.
What is most challenging in a B2B company's sales?
Ideals and promises are among the most challenging things to keep in business. It's tough to ensure you're meeting those ideals, especially when it comes time for customers to buy anything.
That's why one of the biggest challenges in selling through a business is ensuring that your sales team can provide quality services. This can be difficult when it comes time for customers to purchase anything, as they may be expectations-driven rather than reality-driven.