Cold calling is the best way for small businesses to build strong relationships with potential customers. In most cases, people don't respond to cold calls because they are busy or don't have time.
By using a cold-calling book on writing and persuasion techniques, you can make your cold call more effective and get the attention of potential customers.
To improve your cold-calling skills, you must read some of the best cold-calling books out there.
List of Some Best Cold Calling Books
These books listed out for sale are cold calling techniques and strategies that are effective for the people trying to sell the product or service.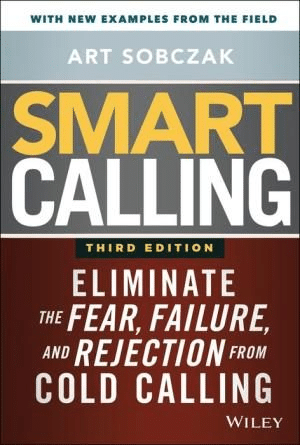 One of the top-selling B2B cold calling books I follow-both for inspiration and deep insights. The book is a must-have for mastering traditional phone prospecting techniques.
Taking control of your sales strategy and getting more yeses from your prospects is now easier than ever with this new edition. Powerful sales insights are provided in this information-packed release. 
Author: Stephan Schiffman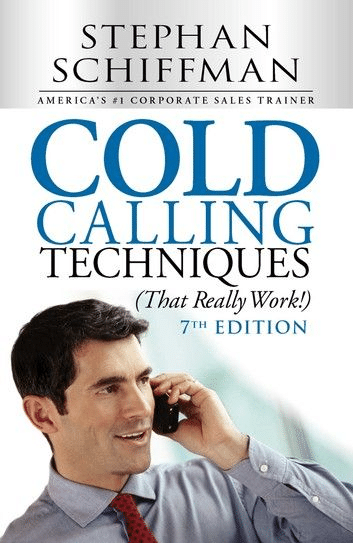 With the help of this book, you can overcome your fears and gain the credibility and technique you need when sending emails.
This book gives some cold calling tips that can make a successful cold call that can help attract potential clients.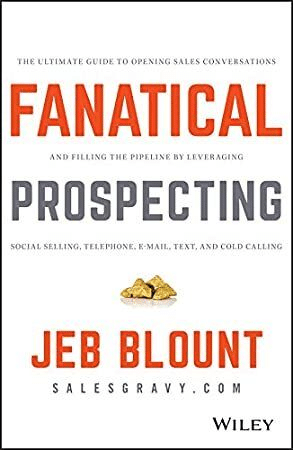 Fanatical Prospecting is the perfect book for salespeople, sales leaders, entrepreneurs, and executives.
Jeb Blount describes in step-by-step detail his innovative approach to prospecting that works for real people and prospects in attracting potential customers. To avoid sales slumps, you should utilise a balanced prospecting methodology across multiple prospecting channels.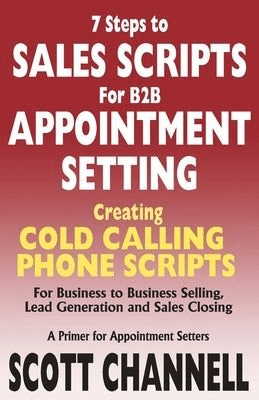 In this book, you will learn how to create a cold call script for the business-to-business sales process. The book includes many sample scripts and segments you can incorporate into your sales scripts for credibility, benefits, and what you deliver.
It is essential to have good phone scripts that communicate your value and credibility. Appointments are set over the phone in a matter of seconds. It is essential to pay attention to every word when you are cold calling and generating leads.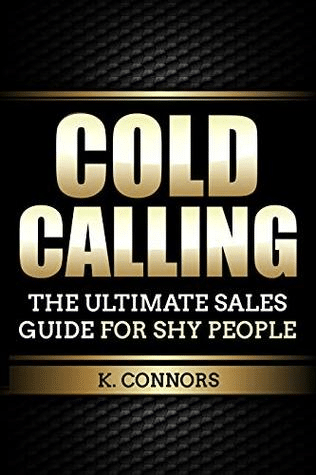 This book helps you gain cold calling tips used by sales professionals that lead to cold call success. Besides answering these questions, you'll gain a deeper understanding of the sales cycle and how to control a conversation with a stranger over the phone.
The Benefits of Reading Cold Calling Books
Cold-calling books are some of the most popular books in the business world. They are highly recommended by top experts and used by everyone from small businesses to large corporations.
Reading cold-calling books is a great way to improve your skills in cold calling.
Reading these books helped a lot to understand what it means to be an excellent cold caller and how to build up their skills.
The benefits of reading cold-calling books are apparent. It gives you a good idea about the target market and how to approach them.
Reading is a great way to get an insight into what the users want and how they use the services offered by your company.
Guidelines for Choosing Cold Calling Books
The book's price is usually the first thing you consider when buying a book. However, if you are unsure how much a particular book costs, it's best to check its Amazon price first.
The price of a book is not something that you can ignore. You should carefully evaluate the value of the book before you buy it. You should be careful about the quality of the book that you are buying.
Cold calling books are a great way to generate leads. However, there is a lack of quality content in these books, and it is hard to find the right book for your target audience.
A book is a significant thing for any business. A good book can make your life easier, and it can also be a good advertisement for your products.
The review is an excellent way to understand the customer's needs but can also be used to find out what the customer wants and what they are willing to pay for.
Customer reviews are a great source of information for businesses. Reviews are the most critical part of any book and can be used to sell a product or service.
A warranty policy is a document that outlines rules and regulations for the manufacturer of products. The warranty policy ensures that the product will meet its specifications and promises.
The primary function of a warranty policy is to set out the terms on which the manufacturer will honour their guarantees. This can be done in many different ways, but it may be helpful to have a simple template to use in most cases where you need a guarantee:
A return policy is a condition in which a book is offered to the customer. It can be either a refund or an exchange. It is crucial to consider the return policy of your book when you buy it, and if you need to exchange it, what are the conditions under which you can do so?
A return policy is also known as "buyer's remorse". You will have to pay for something you did not want in the first place, so make sure that your books are not returned by readers who do not like them.
There are many online reviews and rating websites that you can use to check customer reviews. One of the most popular ones is Amazon.com's customer review website – amazon.com/reviews. This is a great way to find out what customers think about the products or services and whether they are satisfied with them.
- Research the product before buying it
When you buy a book, you need to ensure it is the right one for you. Choosing the best book for you can be challenging because there are so many out there.
Before buying a book, it is essential to do some research on the product in question. You can do this by reading reviews from others who have bought similar products or by checking out reviews from others who have already purchased the product.
In conclusion, the best cold calling books will give you the skills and knowledge needed to generate massive success in your business. Armed with the correct information, you'll be well on your way to a successful career as a cold caller.
Cold calling is an essential skill in the digital marketing world. It is contacting potential customers and prospects via email, phone, or other methods to persuade them to purchase a product or service from your company. To be successful at cold calling, you need to effectively communicate your message and convince your target customer that they should buy from you.
Is reading cold calling books important?
Cold calling books are a ubiquitous tool to help people with sales and marketing. The main problem with this is that it can be tedious and repetitive.
Cold Calling books explain the steps for making a call, the benefits of cold calling, and how to do it effectively. It also explains why you should use them, what you should expect from your calls, what mistakes you can make if you do not follow the steps correctly, and how to avoid them if you follow them correctly.
Can you enter cold calling jobs without reading cold calling books?
The most common mistake people make when trying to enter a new job for the first time is not reading the book. They simply don't have time to read it, and they prefer to put their skills on autopilot and get into the job without any preparation. This is a terrible idea that can lead to many problems in your career.
Cold calling is a prevalent task for businesses, and it is not easy to do it without reading books on cold calling.
What is the maximum number of cold calls you can make daily?
In a day, the number of sales calls that can be made depends on the type of product you are selling and the target market. Some phone bank workers report making as many as 100 calls daily, the average number of calls made by B2B salespeople.
Can you tell me what time of day is best for cold calling?
Those results indicate that cold calling prospects at 9 a.m. and 4 p.m. are most effective, with 10 a.m. (15.53%) and 2 p.m. (15.01%) offering the best response times. That makes a lot of sense. While people may work outside core work hours, they are generally more receptive to calls during those times.